Medical & Surgical Equipment
When you have medical or surgical equipment to sell, call KenMed Supply first. We work with hospital and facility clients anywhere in the US on:
Small lots or truckloads of equipment
Cash or trade credit offers
Hassle-free pack and remove services
End to end logistics
---
Getting Started
Working with KenMed Supply is incredibly easy. Whether it's a one time purchase or an exclusive contract, we make selling your equipment easy.  
Getting started is easy.  Click the button below and fill out the request form.
---
*** We do not purchase or sell Durable Medical Equipment (DME) or Disposables***
We buy and sell a broad range of equipment and instruments. Check out a sample in the partial list below or click the button to see some of our currently available inventory:
Examples of what we buy and sell.
C-Arms
GE OEC 9900/9800/9600
SIEMENS ARCADIS ORBIT
SIEMENS ARCADIS VARIC
HOLOGIC FLAT PANEL ORTHOSCAN FD MINI
Ultrasounds
GE LOGIQ P6
GE LOGIQ E9
SONOSITE EDGE
SONOSITE M TURBO
SONOSITE TITAN
SONOSITE ILOOK
MINDRAY M7
Stretchers
STRYKER 1115, 1105, 1015, 1005 AND GYNE 1061
HILL ROM TRAN STARS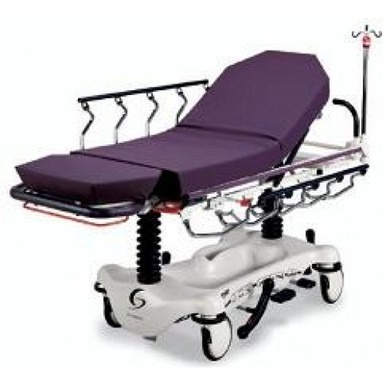 Patient Monitoring
PHILLIPS INTELLIVUE MP/MX PATIENT MONITORING
GE DASH 5000/4000/3000
Surgery
VALLEYLAB FT10 ESU
VALLEYLAB FORCE TRIAD ESU
VALLEYLAB FORCE FX-C ESU
ARTHREX DUAL WAVE ARTHROSCOPY SYSTEM WITH QUANTUM ARTHROCARE, CONMED D4000 SMART OR, ARTHROCARE SYNERGY, DEPUY VARP3
ETHICON GEN 11 HARMONIC SCAPEL GENERATOR
VERATHON GLIDESCOPE VIDEO LARYNGOSCOPE
OR Tables / Lights
OSI 5803 JACKSON TABLE – SPLIT, ADVANCED AND CONTROLLED BASE
STERIS 3080/3085/4085/5085 OR TABLE
STERIX C-MAX
SKYTRON 6500 HERCULES OR TABLE
SKYTRON AURORA 2/3/4 LED OR LIGHTS
BERCHTOLD OPERON D SERIES OR TABLE
AMSCO ORTHOVISION WITH TILT AND TRENDELENBURG
ALLEN YELLOW FIN STIRRUPS
Endoscopy
STRYKER 1588/1488/1288/1188 ENDOSCOPY EQUIPMENT
OLYMPUS EVIS EXCERA 190 ENDOSCOPY TOWER WITH CLV-190, OTV-S190, OEP-S PRINTER, OEC2614 MONITOR
OLYMPUS EVIS EXCERA 180 ENDOSCOPY TOWER WITH CV-180, CLV-180, PIGTAIL AND LEAKAGE TESTER
OLYMPUS 180 SERIES FLEXIBLE ENDOSCOPES
Instrumentation
NEUROLOGY
BLACKBELT RETRACTOR SETS
CERVICAL SETS
ALIF  SETS
BOSS RETRACTOR SET
GREENBACK TRAYS
ORTHO
ARTHREX HAND HELD ARTHROSCOPY SETS
ACUFEX HAND HELD ARTHROSCOPY SETS
HIP SETS
MAJOR ORTHO SETS
MINOR ORTHO SETS
ANTHREX ACL SET
PODIATRY SETS
PLASTIC
BREAST SETS
BREAST RECONSTRUCTION SETS
ZIMMER DERMATOME
ZIMMER MESH GRAFTER
PLASTIC SET
UROLOGY
ACMI COSTO SETS
ACMI RESECTOSCOPE SETS
SEMI-RIGID URETEROSCOPE SETS
OB/GYN
TURP SETS
HYSTERECTOMY SETS
VAGINAL HYSTERECTOMY SETS
ABDOMINAL HYSTERECTOMY SETS
D&C SETS
GENERAL
MAJOR SETS
MINOR SETS
BOOKWALTER RETRACTOR SETS
RECTAL SETS
VASCULAR
MAJOR VASCULAR SETS
MINOR VASCULAR SETS
LAPAROSCOPIC
ROBOTIC 
DAVINCI ROBOTIC INSTRUMENT AND SCOPE SETS
POWER INSTRUMENTATION
STRYKER SYSTEM 7/6/4 SETS
STRYKER TPS
STRYKER CORE SETS
STRYKER MAESTRO NEURO SETS
HALL M POWER WITH CHARGER
ANSPACH BLACK MAX
ANSPACH X-MAX
HALL MICRO 100
Next Steps...
Whether you are buying our selling equipment, the first step is a conversation.  Those are free and easy, and we look forward to starting one with you.